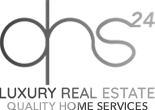 You are looking for your dream home or an investment property. A residence for your family. To cover your current needs as well as future ones to come.
You see and hear a lot as usual. What conclusion did you come to?
Whatever your conclusion, we want to hear your needs from the beginning. Tell us the story you would like to live in the future.
We will find together what is right for you and not what they want to give you. What suits you best and not what you happened to see. What you can get by calculating your future family, financial and professional obligations.
Assign
If you Sell or Rent a Property and you wish to assign it, in our Real Estate Office, we could help you out! Please, fill in, the Property Assignment Form and we come in contact with you as soon as possible!
Entrustment Form
Request
If you are looking to purchase or rent a property, please fill out the property request form and we will contact you as soon as possible.
Request Form
New Career
Become a Real Estate Consultant! Work for yourself and fulfill your aspirations, your dreams and your goals!
Contact QHS24 Real Estate